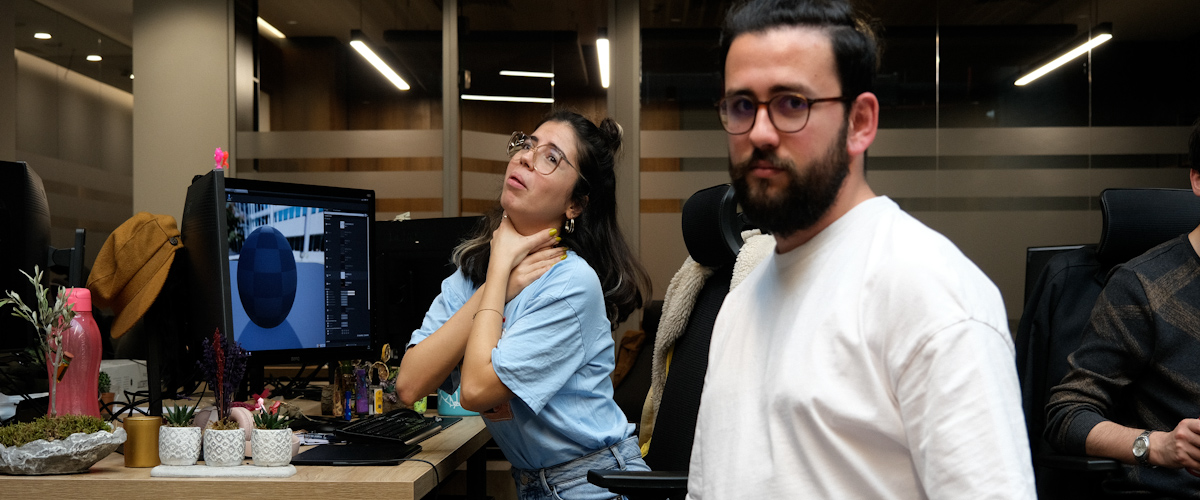 JUNIOR 3D PROP ARTIST
Job Description
Your main responsibility will be to create 3D assets.
Here's what you'll be doing:
• Create stunning organic and hard surface 3D models for a real-time game environment.

• Ensure assets are technically optimized for game production learning our internal tools.
Skills & Requirements:
• 1+ years' experience in games working on environments using 3DS MAx, or related experience/software

• Moderate polygonal modeling skills- able to generate clean and efficient models

• Working experience with baking textures from high res meshes

• Familiar with next generation asset creation pipelines and tools.

• An exceptional understanding of form, shape, structure, and silhouette.

• Understanding of procedural texturing techniques

• Understanding of physically based shaders.

• Experience with a Unreal Engine 4

• Proven ability to create high-quality assets utilizing multiple major 3D and 2D packages (3DS Max or Maya and Photoshop or Substance) for console hardware (Xbox, PS, PC).

• Superior eye for light, shade, color, and detail in creating texture maps.

• Able to effectively collaborate with game designers and programmers.

• Good communication skills—able to help others and ask for help when needed. Being proactive in sharing info and assets

• Great team-player attitude—being flexible with new ideas, being open to direction and changes. Listening to team mates

Note: A portfolio submission is required for this position. Please focus this portfolio on personal contributions to your projects. Please include a shot breakdown specifying what you were directly responsible for creating.
You'll really catch our eye:
• Familiarity with photogrammetry process, procedural content creation, or PBR workflows.

• Experience with Photoshop, Marmoset Toolbag, Substance Painter.
Our Offers
-Pleasant working environment in our 500 m² game studio, which includes break and game room.
-The opportunity to study, as well as work with people who specialize in their field.
-Efficient teamwork thanks to open office and strong communication.
-The opportunity to work with the best configured equipment of the current period.
-Many game options (Playstation, VR, etc.) to make rest periods fun.
-Not only business-oriented, but also employee-oriented corporate culture.
-Important days and team organizations for every employee.
-Breakfast every morning in our kitchen that is equally comfortable as your home and in addition to that you can enjoy snacks all day :)
-Additional health insurance with Supplementary Health Insurance valid in contracted private hospitals.
-Since we are in YTU Technopark, there is shuttle service to means of transport.