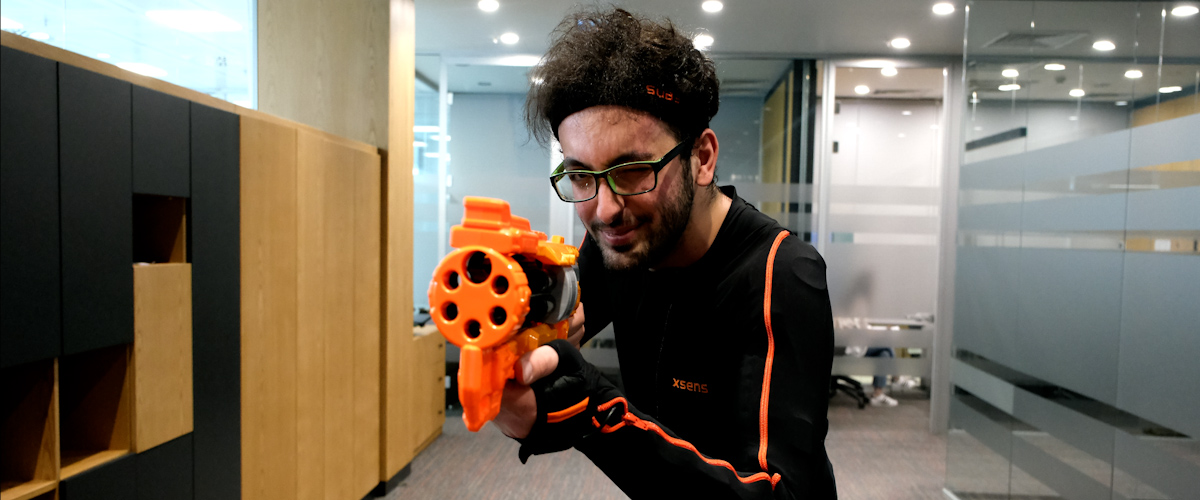 SENIOR 3D CHARACTER ANIMATOR
Job Description
Your main responsibility will be to create 3D character and asset animation.
Here's what you'll be doing:
-You will work as part of a team to create animations for both cinematic sequences and in-game content within according to the direction of the project.

-Assemble animation scenes and editing motion capture data onto characters, props, and vehicles for integration into in-game engines and/or cinematic sequences.

-Work with R&D for our animation tools and pipelines

-Learning our motion capture tools like Faceware, Xsense, Manus Prime.

-Take directions from Developer Leads & Art Director

-Communicate effectively and proactively with other team members
Skills & Requirements:
-While Motionbuilder is the primary software package used, it is not a required skill - experience using Maya Human IK and working with motion capture data is preferred also Cascadeur

-Expertise in editing and animating motion capture data: scene assembly, blending motion capture, and looping motions

-Ability to follow complex workflows, trouble shoot technical and creative issues, communicate effectively, and work collaboratively

-Be open and available to creating a strong rapport with leads and technical artists to maintain and enhance data quality.

-Keen understanding of animation production pipelines for character animation, motion capture animation, and technical animation.

-Be flexible to changes in direction and work within defined procedures.

-Strong aesthetics of character animation and movement.

Note: A portfolio submission is required for this position. Please focus this portfolio on personal contributions to your projects. Please include a shot breakdown specifying what you were directly responsible for creating.
You'll really catch our eye:
-3D Animation work experience in film or games. Experience in commercial game engines such as Unreal or Unity is a plus.

-Understanding of Motionbuilder and/or Maya

-Strong pre-production skills including, but not limited to, animatics, camera layout, and previs.

-Love and passion for video games.
Our Offers
-Pleasant working environment in our 500 m² game studio, which includes break and game room.
-The opportunity to study, as well as work with people who specialize in their field.
-Efficient teamwork thanks to open office and strong communication.
-The opportunity to work with the best configured equipment of the current period.
-Many game options (Playstation, VR, etc.) to make rest periods fun.
-Not only business-oriented, but also employee-oriented corporate culture.
-Important days and team organizations for every employee.
-Breakfast every morning in our kitchen that is equally comfortable as your home and in addition to that you can enjoy snacks all day :)
-Additional health insurance with Supplementary Health Insurance valid in contracted private hospitals.
-Since we are in YTU Technopark, there is shuttle service to means of transport.