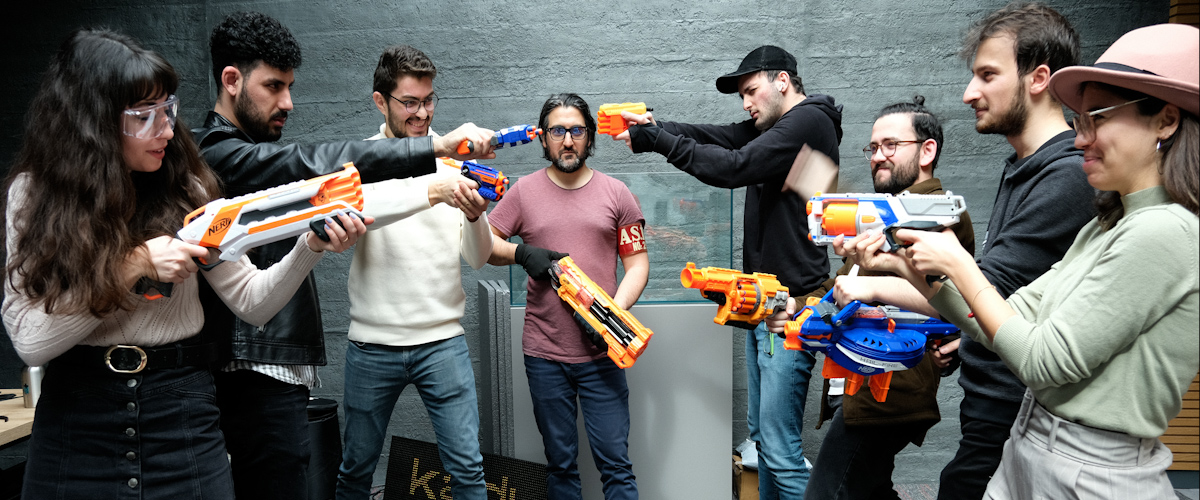 CONCEPT ARTIST
Job Description
Your main responsibility will be to create character and environment concept arts.
Here's what you'll be doing:
Our ideal candidate is excited about creating immersive environments and has a good understanding of architecture as well as organic environments. If you are passionate about video games, concept art, and have a strong portfolio, come join our team! As a Concept Artist, you will work directly with the Art Director, Art leads and Concept Art team to deliver the following:

• Create inspirational artwork to define artistic vision and support game design

• Produce creative designs from initial sketches to final concepts

• Gather and organize reference for the concept team

• Paint over renders and screenshots in Photoshop

• Draw storyboards which will illustrate cinematics, the movement of FX and FX animations

• Create redline notes for environments, taking game levels to a higher fidelity for the production
Skills & Requirements:
• Strong knowledge of Photoshop.

• Understanding of traditional artistic skills, composition, rendering, anatomy, color theory, perspective, lighting, environment, architectural, character, and graphic design.

• Solid drawing fundamentals, along with traditional painting and rendering techniques.

Note: A portfolio submission is required for this position. Please focus this portfolio on personal contributions to your projects. Please include a shot breakdown specifying what you were directly responsible for creating.
You'll really catch our eye:
• Work experience as Concept artist in film or games is a plus.

• Love and passion for video games.
Our Offers
-Pleasant working environment in our 500 m² game studio, which includes break and game room.
-The opportunity to study, as well as work with people who specialize in their field.
-Efficient teamwork thanks to open office and strong communication.
-The opportunity to work with the best configured equipment of the current period.
-Many game options (Playstation, VR, etc.) to make rest periods fun.
-Not only business-oriented, but also employee-oriented corporate culture.
-Important days and team organizations for every employee.
-Breakfast every morning in our kitchen that is equally comfortable as your home and in addition to that you can enjoy snacks all day :)
-Additional health insurance with Supplementary Health Insurance valid in contracted private hospitals.
-Since we are in YTU Technopark, there is shuttle service to means of transport.