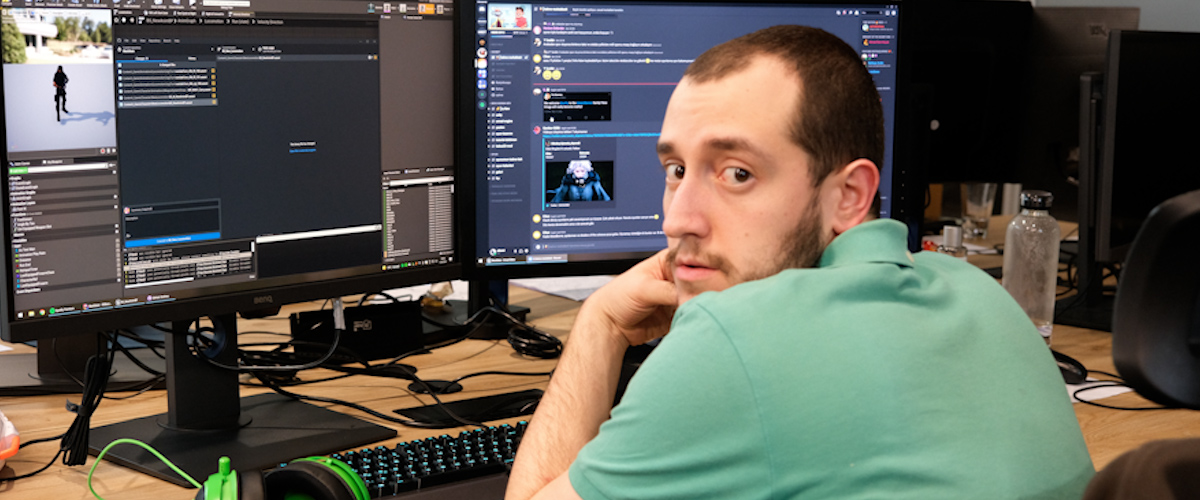 JUNIOR UNREAL ENGINE DEVELOPER
Job Description
MotionBlur is looking for team-oriented, self-motivated and talented Junior Developers who can help us to build the next great video game.
Here's what you'll be doing:
• Development of gameplay features.

• Work closely with the development team to improve existing gameplay systems

• Testing, bug reporting, tracking, and taking decisions.
Skills & Requirements:
• Experience with one or more general purpose programming languages including but not limited to: C/C++, C#, Java, Python

• Problem-solving and analytical skills

• Effective communication skills

• Great team-player attitude, flexible with new ideas.

• Proven ability to plan and execute responsibilities with minimal direction

• Commitment to personal development and sharing best practices
You'll really catch our eye:
• Passion for playing and developing computer games

• Degree in computer engineering/science or related fields

• 1+ years of game development experience.
Our Offers
-Pleasant working environment in our 500 m² game studio, which includes break and game room.
-The opportunity to study, as well as work with people who specialize in their field.
-Efficient teamwork thanks to open office and strong communication.
-The opportunity to work with the best configured equipment of the current period.
-Many game options (Playstation, VR, etc.) to make rest periods fun.
-Not only business-oriented, but also employee-oriented corporate culture.
-Important days and team organizations for every employee.
-Breakfast every morning in our kitchen that is equally comfortable as your home and in addition to that you can enjoy snacks all day :)
-Additional health insurance with Supplementary Health Insurance valid in contracted private hospitals.
-Since we are in YTU Technopark, there is shuttle service to means of transport.